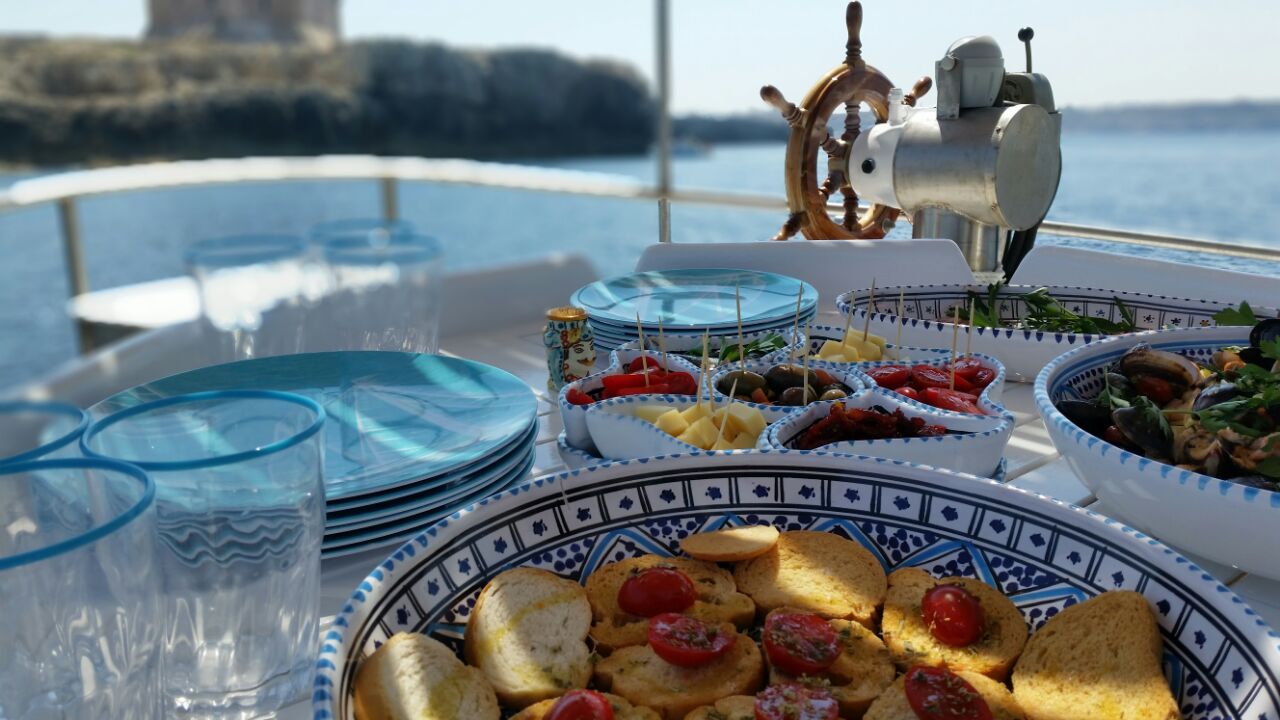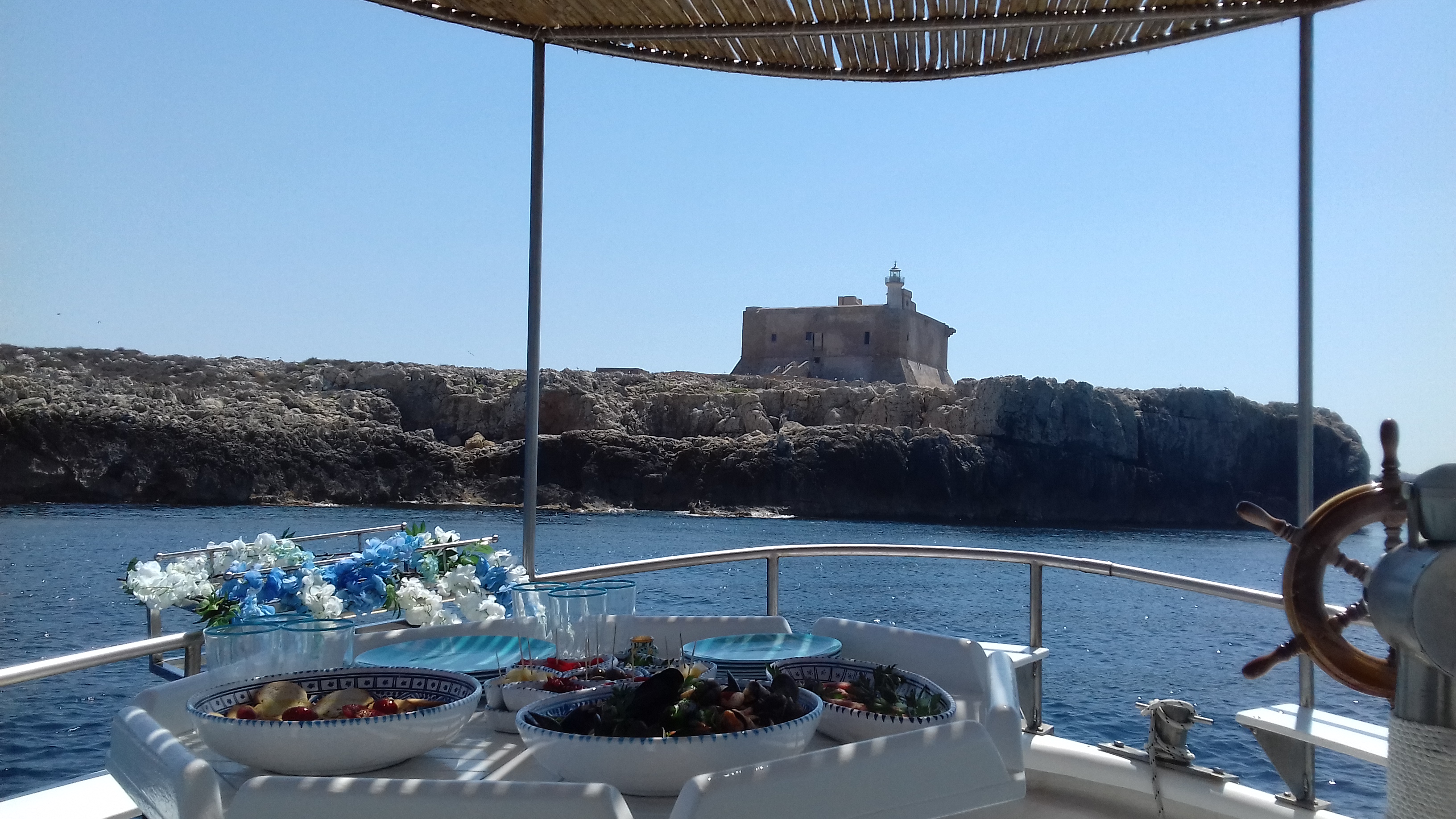 Typical Sicilian Dishes, on board!
You will have the opportunity to taste the typical dishes of the Sicilian tradition personally prepared on the edge of the boat.
Here are some!
1. Spaghetti with Red Tuna Bottarga
2. Spaghetti allo Scoglio with local white shrimp and clams
3. Cous Cous with seafood.
4.Grill of prawns and mussel soup
A selection of fruit with local watermelon, coffee and artisan limoncello.
You can also taste some drinks and our noble wine from the Rudinì cellars.
On request, it will be possible to further sweeten the journey with the so-called Oro di Modica, the best chocolate, in the world, in various flavors and accompanied by chocolate liqueur.
The boat
The boat is 10 meters long and 3.60 wide
Equipped with awning aft of reeds.
At the bow there is a large sundeck with cushions.
Inside, there is a built-in kitchen with bathroom and all services.
There is the possibility to charge your mobile phone and there is also wifi connection.
Fridge and freezer with fresh drinks for your freshness.
Shower with fresh water to cool off.
Contact us!
Conquer your food and wine experience on board our boat, live the experience of an exciting journey of relaxation and culture.
Contact us to know more!